Dingcaster supports HTTP, HTTP, RTMP, RTSP, UDP and other protocols. There are two ways to add a network source.
Click the "+" icon of the waiting area to pop up the menu and select "Add Network Stream(HTTP(s)/RTMP/RTSP/UDP)...".

In the pop-up window, enter the camera address. If there are multiple addresses, fill in "URL 2".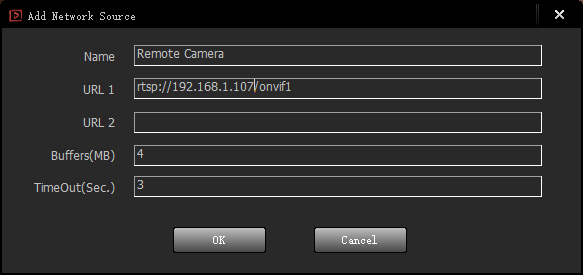 Click "Sources" in the right sidebar, click "Network", click "General", click "Add" icon to add a network source, and drag and drop this source to the waiting window.