Dingcaster supports two ways to add browser signal sources:
Click the "+" icon of the waiting area to pop up the menu and select "Add Browser...".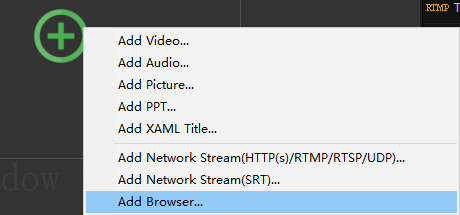 In the pop-up window, enter the name, password, select landscape or portrait , and select resolution.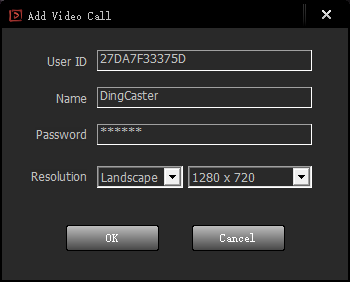 Click "Source" in the right sidebar, click "Network", click "Video Call", add a new browser, or select an existing address and drag it to the waiting window.