Click "Scenes" in the right sidebar, click "Multi View", select a template, drag and drop it to the waiting area to finish the addition of virtual studio.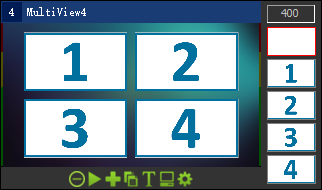 Add source to multi-view sub window, support all types of source, even another multi-view, realize multi-level nesting effect.
There are two ways:
1)Drag the source window to the appropriate sub window of multi-view, then release the mouse.
2)Open the property window of the multi-view window, switch to the "layers" page, select a layer, and set the source .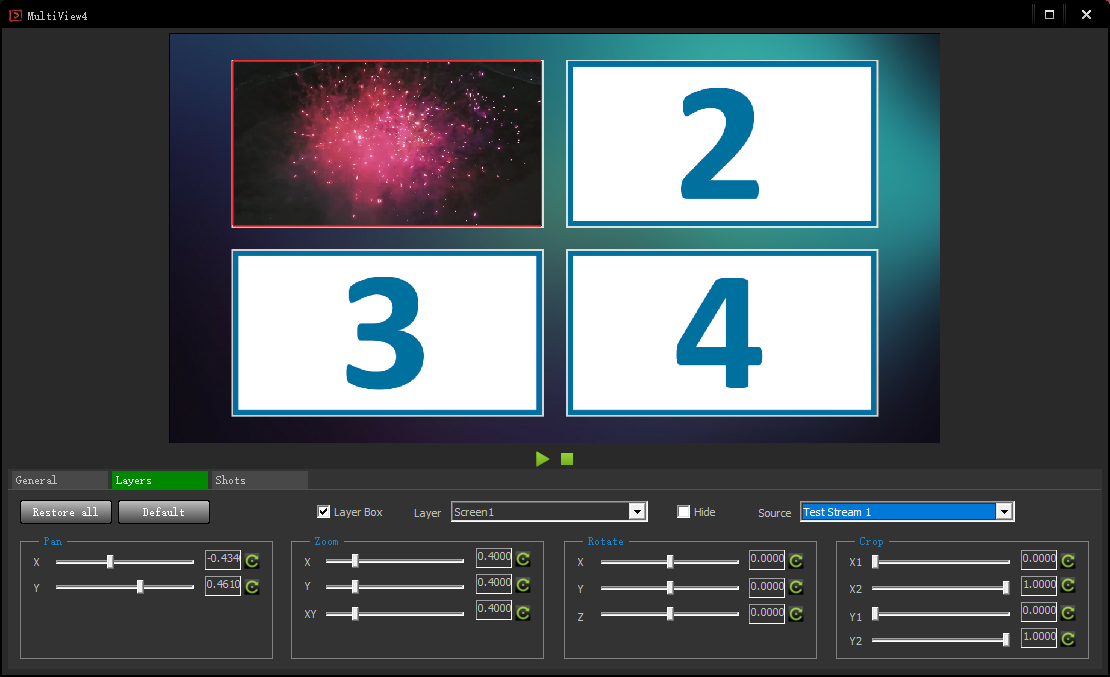 Repeat until all subwindows have specified the source.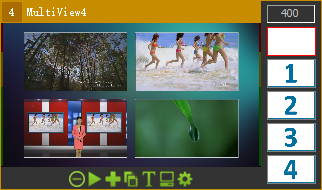 Switch view
In the side window of the source window, click the corresponding digital icon to switch between multi view and sub view. Scroll the mouse wheel to adjust the switching speed.