It's easy to start your first event in four steps.
Add Sources
Open Source Library window, select Video page, and drag one video file into Waiting Area.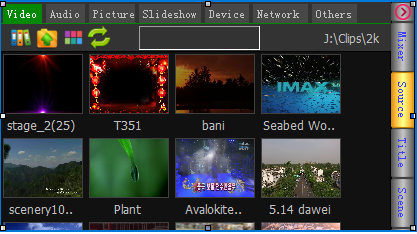 Open Device page in Source window, select DShow Device, NDI or Capture Card page according to the type of camera connected, and drag the device name into Waiting Area.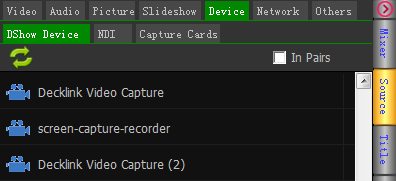 Add Title
Open Title window, drag one title file into Waiting Area.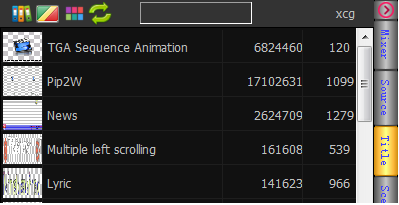 Set up Output Targets
Click the gear button on Live Stream panel of Output window, set up a RTMP output.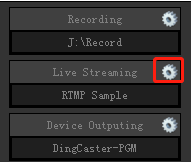 Start Live Streaming
Click "Rtmp Stream" on Live Streaming panel, start stream output.

Switch between different inputs, adjust the volume, and your first event begins.