(Note: The following operations require Internet access .)
The official version of the software includes three versions: the standard edition, the advanced edition and the team edition.
Click on the menu button in the upper right corner of the title bar to pop up the main menu.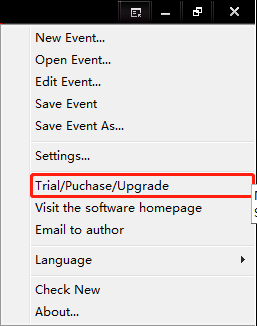 Click on "Trial / Purchase / Upgrade" to pop up the "Online Registration" dialog box.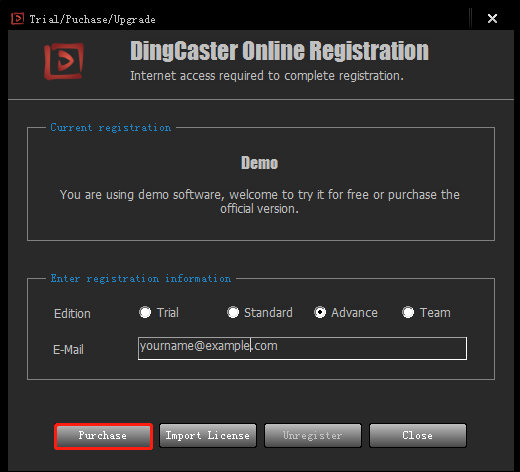 Select the edition to be purchased, click the "Purchase" button, open the official website, and register according to the registration method of the official website.