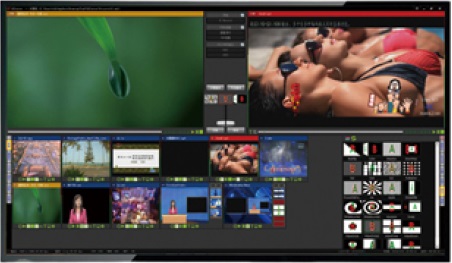 Input Source:
Video cameras: With SDI, HDSDI, HDMI and IP interface and SD, HD, 4K resolution.

Audio mixers: Connected to sound card input.

Network stream: With RTMP/RTSP/HTP/HLS/UDP Unicast and Multicast Protocols.

NDITM: Any NDI compatible sources.

Media Files: Support for all popular formats including AVI, MP4, H264, HEVC, MPEG-2, WMV, MOV, WEBM, MXF, WAV and MP3. And also support 32-bit video with transparent channel.

Playlist: Video playlist and CG titles playlist.

External subtitler: Can input from HDMI, SDI or NDI,such as NewBlue title live.

Cell Phone: Video from Andriod phone or IPhone via WIFI.

Browser: 

Web browsing, video playing, and interactive operation.

Others: Picture, PowerPoint, network camera, encoder, UAV, motion camera and more.
Output Targets:
Live stream: Support popular streaming providers including Facebook Live, YouTube and Twitch.

Live Record: In full HD to MP4 or MPEG-2.

Device output: Support Blackmagic, Bluefish cards and more.

Virtual Camera: Can used for 3rd party software such as Skype, VLC and so on.

NDITM  Output.

LAN: UDP multi-cast or uni-cast.

Multi-Screen: With multiple layouts.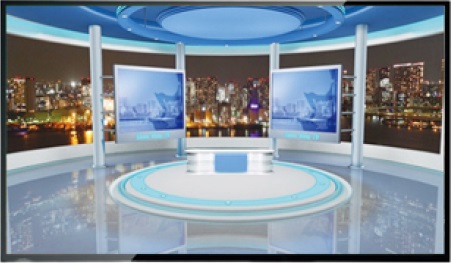 Virtual Set:
By choosing the template and combining the high quality real-time keying function, the virtual set can be easily built.Multi-position, multi-shots, and keying can be one-button operation. The color can be arbitrarily set.

Real-time generation of human shadow or reflection.

Supports multiview, each sub-view can be zoom out or zoom in. Each multiview can be embedded in a window of another one.

It is easy to change virtual set and multiview sub-view source by simply dragging and pulling the mouse.

Prefabricated dozens of virtual studios and multi-screen templates, can also be customized according to user needs.
Software Audio Mixer:
Multiplex source audio can be mixed arbitrarily.
Each audio channel can be set up exclusive or mixed output.
The volume of source and main output can be adjusted separately.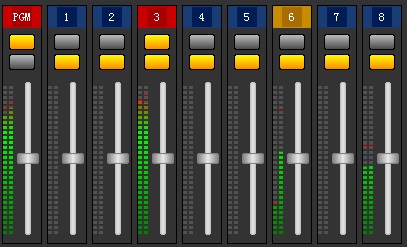 Multichannel Recording:
PGM recording can record videos with and without subtitles at the same time.

Input recording can record multiple cameras, network and NDI inputs at the same time.

Recording parameters are adjustable.
Slow motion replay:
Support 5 seconds, 10 seconds, 20 seconds one key slow motion playback.

Support multiple input sources to realize multi angle slow motion playback.The slow motion speed is adjustable.

Support real-time input sources such as camera, network and NDI inputs.
Vertical screen live:
Support 720 × 1280, 1080 × 1920, 2160 × 3840 and other 9:16 ratio vertical screen live.

Preview, live broadcast, recording and subtitle all support vertical screen mode.

Support 9:16 and 16:9 mixed live .
Camera split:
One source can be divided into 1-4 sources.

One 16:9 source can be divided into multiple 9:16 sources to keep the ratio.

One HD camera can be used as multiple cameras, which is especially suitable for live of multi guest interview programs.

The ordinary camera can be directly applied to the 9:16 vertical screen live without rotating 90 degrees.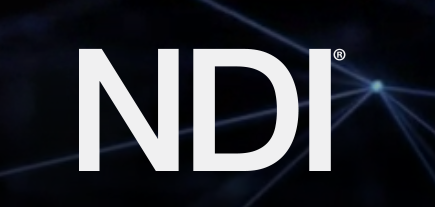 NDITM Support:
It can receive from camera, encoder and other devices supporting ND protocol.

Main ouput and source can be output as NDI stream.

Automatic discovery of NDI devices

External subtitler from NDI supported.
Professional Titles:
Support common title forms such as corners, clocks, crawl, animation, etc.

Support TGA sequence animation. Transparent overlay with 32 bit video file such as AVI, MP4, WEBM ,etc.

Support Lyric function,It can add real-time lyrics for live singing.

Support title list.

Support XAML subtitles, provide news, sports, concerts, weather and other templates. Support story board animations. Fully compatible with XAML subtitles of vmix and other software.

Supports subtitles for NDI output such as newblue Titler pro.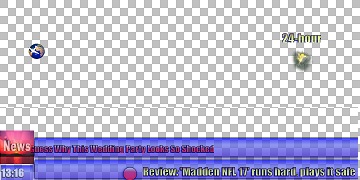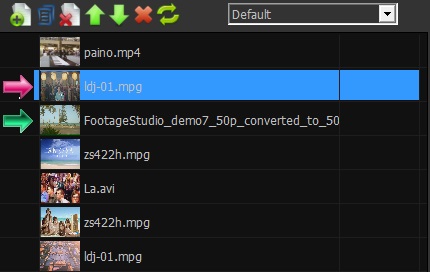 Broadcasting automation:
Automatically switch the source according to the playlist.

It can be used for automatic broadcasting in studios and campus TV stations.

Support timing, sequence, manual and other broadcasting methods
vmix compatible:
It can import multiview and virtual set files of vmix directly.
The XAML subtitle file of vmix can be used directly.
It can directly use the vmix controller surface, and all  the keys can be customized.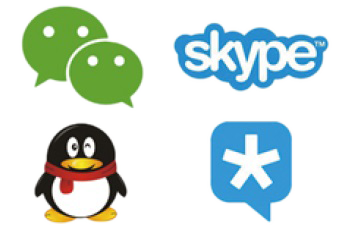 Other Features:
Support Skype, Wechat and other Instant messenger tools to achieve remote video call.

Simultaneously input IM software's video and voice.

Supporting multi-person, multi-window and one-screen video connection.

Independent subtitle workstation can be selected to reduce the workload of transition director.

Transition effects support. Such as Cut, Fade, Zoom, Wipe, Slide, Fly and more.